Sally's Trauma – part 3
Anxiety can drive you to behave in ridiculous ways
When we left Sally in the last email, she was feeling vulnerable and unsafe.
Let's wind forward 8 years and see how her anxiety developed.
The first thing of note is that she couldn't go downstairs to her kitchen after 7:30 in the evening if her partner was out of the house.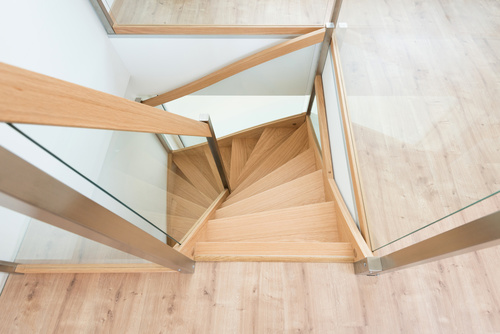 Well, she could… but not without completing a complex series of rituals, and even then her anxiety levels would be through the roof.
Even her son (now 14) wasn't allowed downstairs in the evenings.
So, she would have dinner out of the way, all washed up and take bottles of drink and water for the evening upstairs to her living room before 7:30 pm.
But even with all that, she would spend her evening full of anxiety until her partner came home.
Speaking of partners, a lot had changed as a result of her anxiety.
Now, the partner she had at the time of the attack had been a pretty normal guy, but he slowly got to the point where he couldn't cope with her constant fear and rituals, and eventually, he reached breaking point and left her.
He simply didn't understand why she couldn't (or wouldn't) get herself back to normal.
From that point onwards, Sally was so afraid of being on her own that she didn't choose her subsequent partners very well.
They were basically all alpha male types who were quite happy to use their fists if they didn't get their own way (fortunately not with the children).
Her current partner, although not abusive, was full of his own anxiety and paranoia, and the two of them were feeding each other's fears, which wasn't helping the situation.
Still, he fit the bill. He was strong and made her feel safe, and in return, she kept his insecurities at bay by living to serve him.
She really wasn't in a great place…
What about getting treatment, I hear you say…
Well, over the years, she had tried quite a few things.
She saw a psychiatrist for a few months, who had given her various madication (oops, I mean medication), but it hadn't helped much, and anyway, she didn't like the side effects.
She had 2 rounds of CBT (Cognitive Behavioural Therapy), which had helped her for a while, but wasn't enough to break her anxiety for long.
She had even tried alternative treatments, such as acupuncture, crystal healing, faith healing and pretty much every other kind of healing she could lay her hands on.
Whatever she tried seemed to help for a while, only for her hopes to be dashed the minute something happened that made her feel anxious.
Then one evening, she was on Facebook and came across an anxiety test.
This test would rate her anxiety level on a scale used by the hospitals.
It just took a few minutes and she had the result.
But the result really surprised her…
In the next instalment, we will discover why the result surprised her and what she did about it.
Notes about Sally's story
What Sally didn't know (because she wasn't a clairvoyant) was that something big was about to occur in her relationship that would send her anxiety through the roof. It had happened before, but she had never handled it well.
The question is: would this time be any better or would it be worse…?
If you would like to read the next instalment of Sally's story please click below.
Read Next Instalment