Sally's Trauma – part 4
Sally thought it simply couldn't get any worse.. but apparently, it could
In the last instalment, Sally had just received the results of the anxiety test she had taken online.
But, to her surprise, the results showed that her anxiety over the last week was only moderate.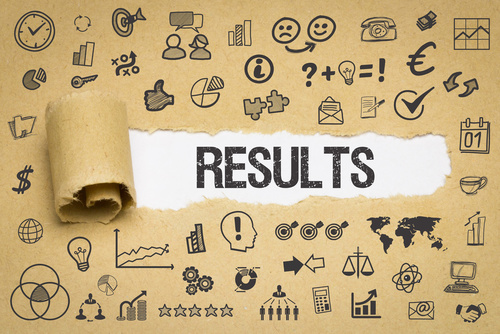 To her, this seemed ridiculous.
She thought she was going mad and that her anxiety simply couldn't get any worse…
But apparently, it could. After all, the scale went all the way up to 21!
To say this was a surprise was an understatement.
She automatically started to get anxious, thinking about how unbearable life could be if her anxiety got even worse, and how much it was affecting her children already.
And then, somewhere deep inside her, something changed.
She got angry at how much anxiety had taken over her life.
And in that moment of anger, she found the courage and strength to say, 'enough is enough'.
So she went online and found my website. We had a long chat on the phone and she started a program of change where I worked with her doing ??????? blah blah blah ???????
Sally said, "This felt like a real defining point in my life. I'm not sure what would have happened if I hadn't made that decision to start working with Des. I'd like to think I would have broken free of my anxiety on my own but 8 years of history would seem to suggest otherwise."
The first thing that I did was help her to deal with the physical effects of anxiety so that whenever she was anxious she could quickly take back control and calm down.
This in itself was a massive help, because it meant she could focus on the rest of the time without the anxiety interrupting her thoughts too much.
Then we worked on helping her to realise that she was 'planning to fail', and she was doing this a lot.
You see she was planning (in her head) for an attack to happen again every time she thought about going downstairs in the evening.
Now, this had to change, so we… did ??????? blah blah blah ???????
The technique was simple but powerfully effective, and within a day she could go downstairs in the evening without any anxiety, and after a week or so without thinking about it at all.
I helped her to recognise and then overcome the habitual thoughts and beliefs that weren't helping her.
In other words, she started to plan to succeed instead of planning to fail.
Within a couple of weeks, things were really changing for the better, to the point that she actually went out in the evening with one of her girlfriends for a meal at a local restaurant.
She had a great night out and had more fun than she'd had in years.
When she got home that night, she was feeling confident and excited about her family's future.
It almost seemed too good to be true (and it was)…
You see, unfortunately, that night out set off a sequence of events that she would never have believed possible.
In the next instalment, I'll tell you what happened and how Sally handled it.
Notes about Sally's story
One of the reasons why beating anxiety can be difficult is that it can upset the dynamics of your relationships. So, as Sally started to feel stronger, the needs and expectations she had from her partner started to change.
Of course, her partner wanted to feel needed, so when Sally's anxiety started to show signs of waning, his anxiety and paranoia started to rise.
Can you guess what happened next…?
If you would like to read the next instalment of Sally's story please click below.
Read Next Instalment